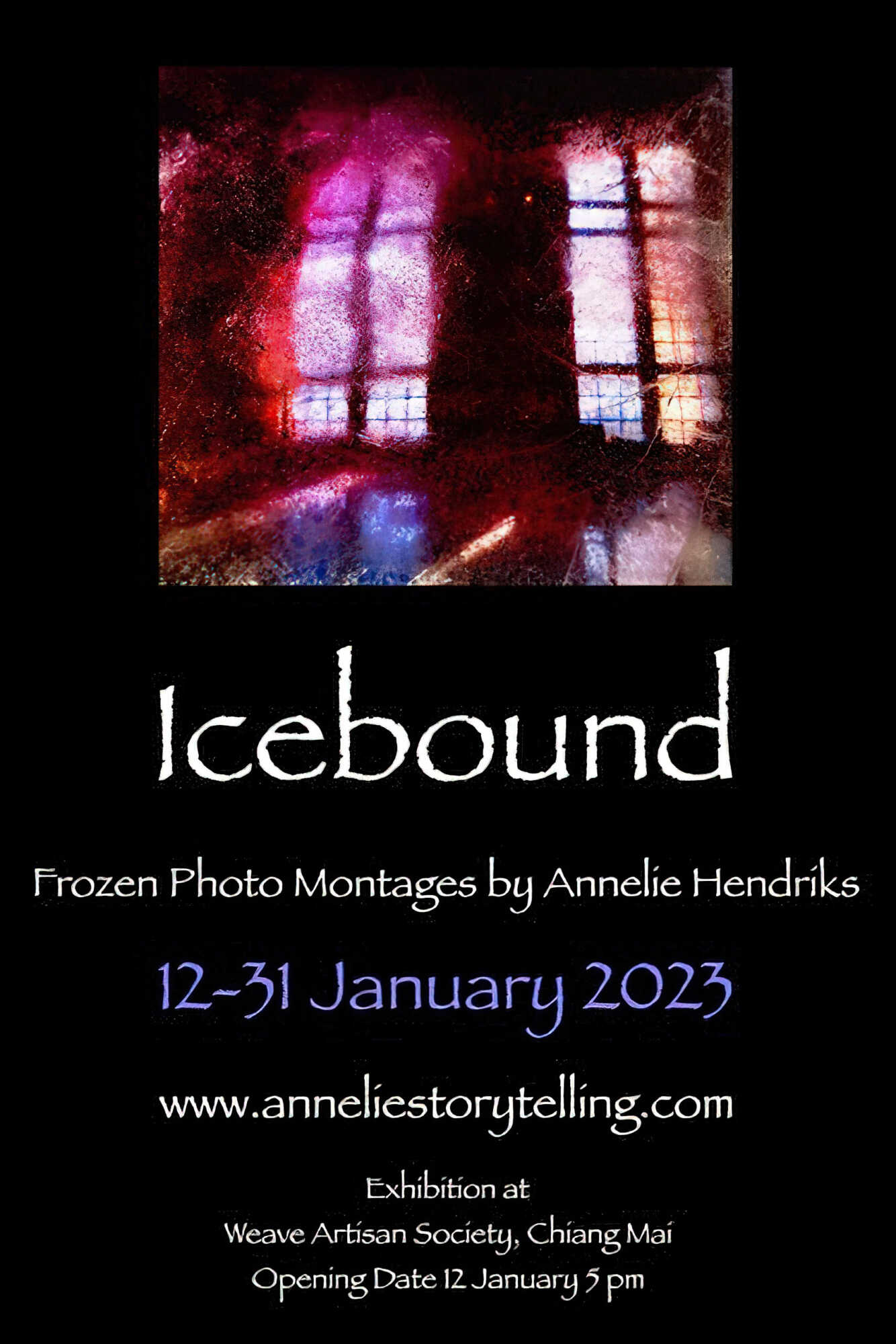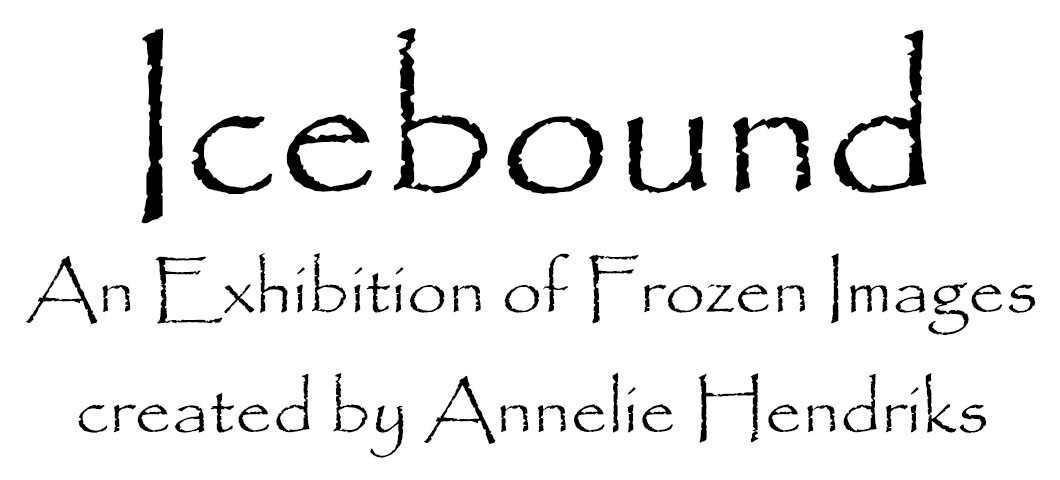 I am very happy that my first solo exhibition 'Icebound' at the gallery of Weave Artisan Society, Chiang Mai, Thailand opened with great interest. The exhibition with twenty of my photo artworks looks fantastic. The gallery, WEAVE, is an amazing place to exhibit. I thank everyone who helped me to achieve this result.
My Photo Montage Art of 'Frozen Windows of Cathedrals' and 'Frozen Food' reflects my journey through life over the past eight years. During which I lost my soul mate and then spent 20 months in lockdown in Australia due to covid.
This shrouded me in darkness at first.
But as Leonard Cohen sings; "There is a crack in everything, that is how the light comes in".
Hope, new opportunities and skills but also the support of friends allowed me to discover the cracks that brought light back into my life, which ultimately led to the creation of these photo art images.
It is important to know that the photo art on display here is not software-generated. These are not computer creations. I created them by using my photographs, a tray, a freezer, a hammer, coloured transparencies, real vegetables, sunlight or a light-box.
On this page, you can find a short film with photo impressions of the installation and opening of the exhibition, and a photo gallery with photos of my photo art and me at the exhibition. And finally, links to the original pages of my Frozen Images on my website.