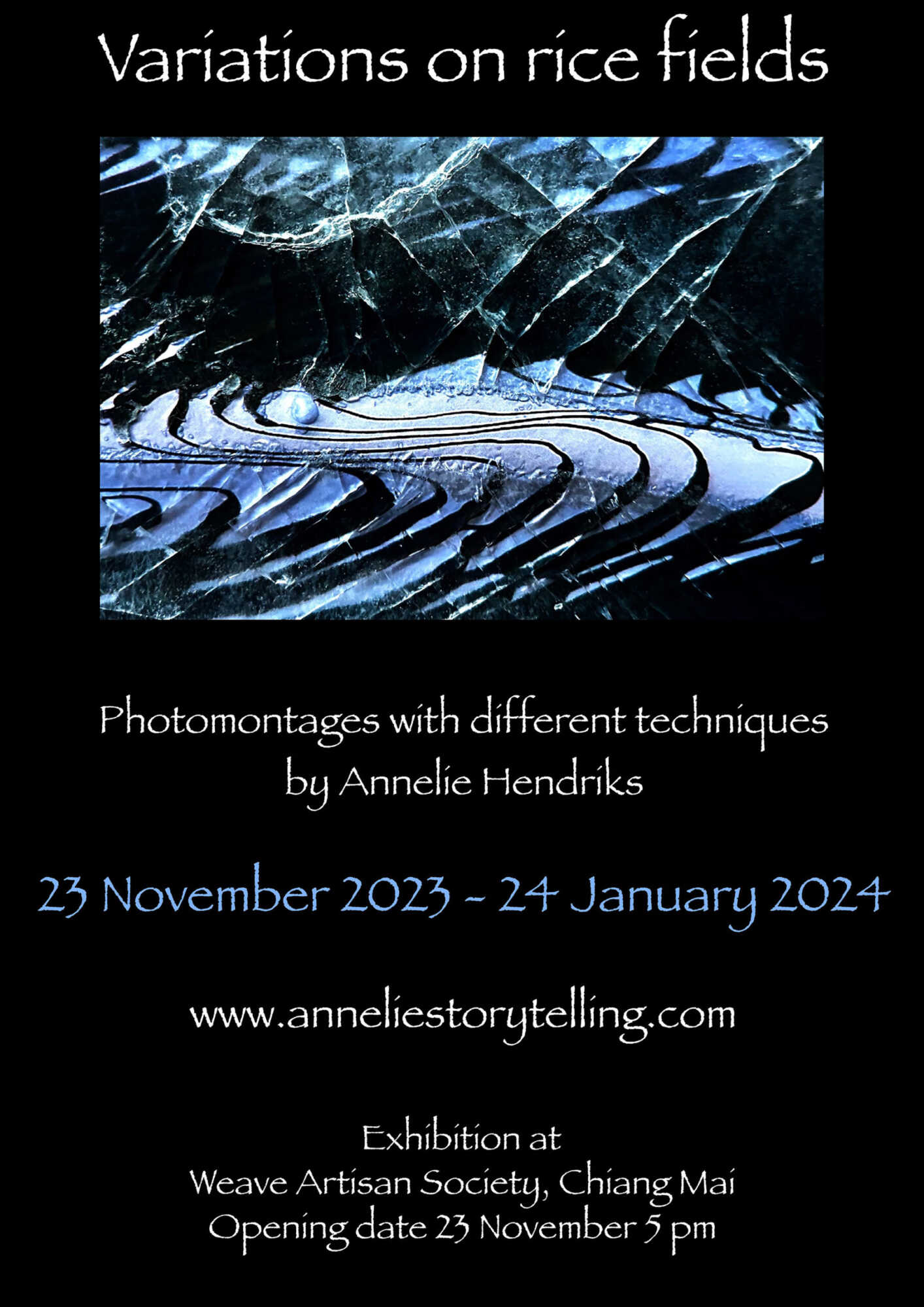 My photo-art in 'Variations on rice fields' describes My reality, emotions, personality and capabilities.
I composed these photo-art images without the use of computer software but by using my photographs from the past; the rice terraces in Yuanyang, China, printed on vellum paper.
Together with self-made texture backgrounds printed on transparency paper, I created combinations on a lightbox and photographed the result. Some of the photo-art shown at this exhibition, I placed the photographs in a layer of water in the freezer, then cracked the ice and sometimes I used food coloring to create the final effect — which was again photographed.